Wagner HT400 is a compact multipurpose heat gun produced by Wagner Spraytech – a company with a long history and good reputation. In this Wagner HT400 review, we will analyze the key characteristics of the tool.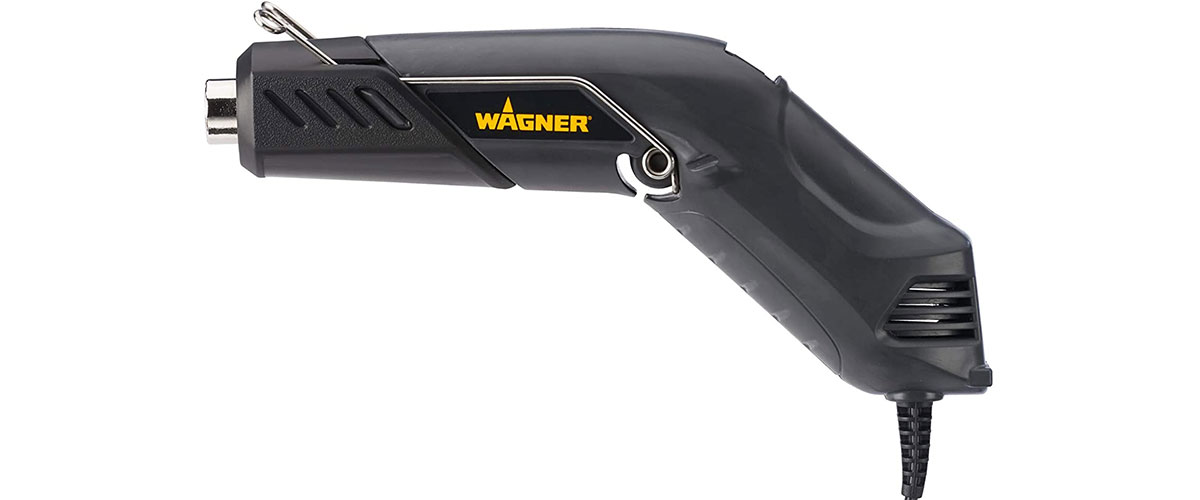 Features and specs
The manufacturer of this heat gun claims that the product can be used for home, workshop, craft, and hobby projects. Such versatility is achieved owing to the dual temperature settings with the low 450°F and high 680°F options. Thus, the low-temperature setting is perfect for embossing cards and other crafting projects, while the high-temperature option is ideal for shrinking electrical tubes or strip paint. The maximum wattage on a high setting is 350 Watts.
One of the product's peculiarities is its angled shape that offers 3 different operating positions. The pencil grip gives you better control and precision for detailed projects. The palm grip is ideal for heavy-duty tasks. The installed, retractable stand turns out to be helpful for hands-free operation.
The heat gun comes with a six-foot cable that gives you enough space to comfortably operate the tool. The voltage of the plug is 110V.
Design and materials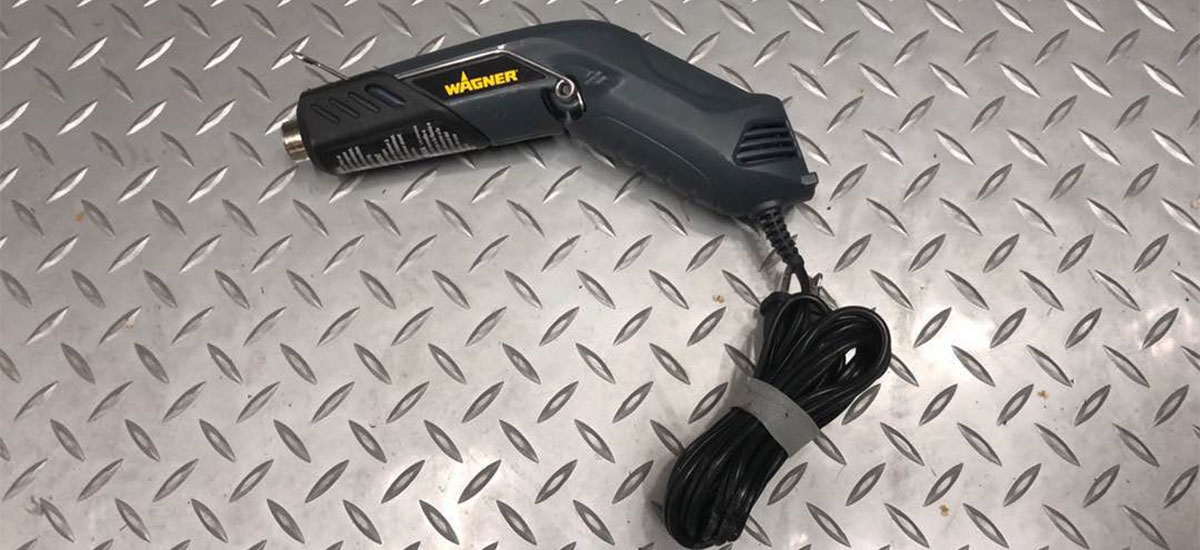 One of the advantages of this heat gun is its compact size and light weight of 0.9 lbs.
Owing to the angled design of the product, this tool can be used to reach hardly accessible areas, unlike heat guns with standard design. You will appreciate cool-touch sidebars whenever you use the pencil grip for your projects.
Accessories
The Wagner HT400 heat gun does not include any additional nozzles and does not come with a kit for safekeeping and transportation.
Conclusion
In personal use, the Wagner HT400 leaves an impression of a real high-quality tool. Thanks to its unique design, compact size, and hands-free feature, this heat gun will become one of your favorite tools that you will use for versatile purposes. The various grip options make this model adapt to any task at hand, providing an incredibly versatile crafting tool. But keep in mind that this product is unsuitable for large areas.
Key specs
Watts settings: 170-350.
Temperature settings: 450-680°F/230-360°C.
Cord length, ft/cm: 6/183.
Weight, lbs/kg: 0.7/0.32.