Furno 500 is a "new generation" heat gun developed by the company Wagner. The heat gun's construction is created according to all German quality standards. So we are going to make a Wagner FURNO 500 review in order to help you in choosing a heat gun.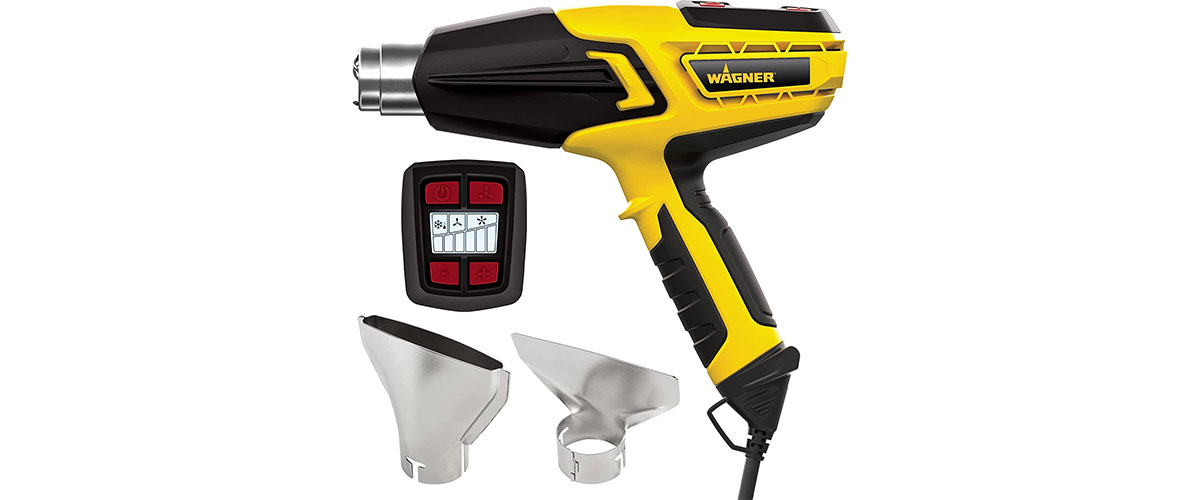 Features and specs
Furno 500 has earned its popularity among users due to numerous advantages.
Firstly, the tool has smooth temperature control, allowing you to adjust the heat gun to work with different materials. At the right temperature, it can work with glue, tiles, paints, copper pipes, etc.
A powerful motor is capable of increasing the heated air volume. Moreover, the cool-down function and two fan operation modes provide longer preservation of the heating elements.
The developers' commitment to creating the device as safe as possible deserves to be mentioned. The Wagner Furno 500 heat gun is equipped with a special thermal sensor whose main function is to regulate thermal radiation. Due to this, the body of the heat gun is protected from overheating.
Design and materials
The heat gun is presented in two branded colors: yellow and black. There is a protruding detail on the black part of the tool, which prevents the hot nozzle from touching surfaces when the heat gun is put on its side. The shape of the device is symmetrical and designed in a futuristic style, that's why the tool has a stylish and attractive look. A soft-grip handle offers ease of use and provides a perfect balance.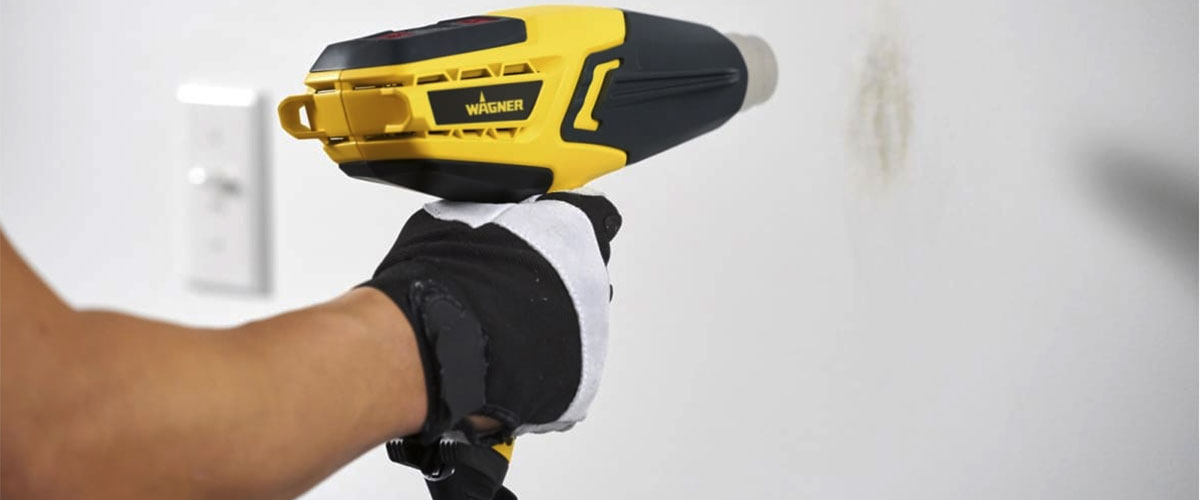 Accessories
The heat gun is also equipped with two interchangeable nozzles — the glass protector and the flare nozzle. They can help you to avoid accidental damage to materials and make your work safe.
Conclusion
After testing the heat gun, I noticed that it was easy to set it up quickly. The second main advantage of the device is its wide range of operating temperatures. And, after all, the high quality of assembly and materials are one of the preferences of the tool. The negative points include a long auto-off and a small number of nozzles.
Key specs
Watts: 1500.
Low heat setting: 150°F/66°C.
High heat setting: 1200°F/649°C.
Airflow, CFM: 17.
Cord length, ft/cm: 6/183.
Weight, lbs/g: 1.63/800.