In this SEEKONE SDL-2816 review, you will get familiar with a versatile heat gun that would immensely simplify your household and arty-crafty projects.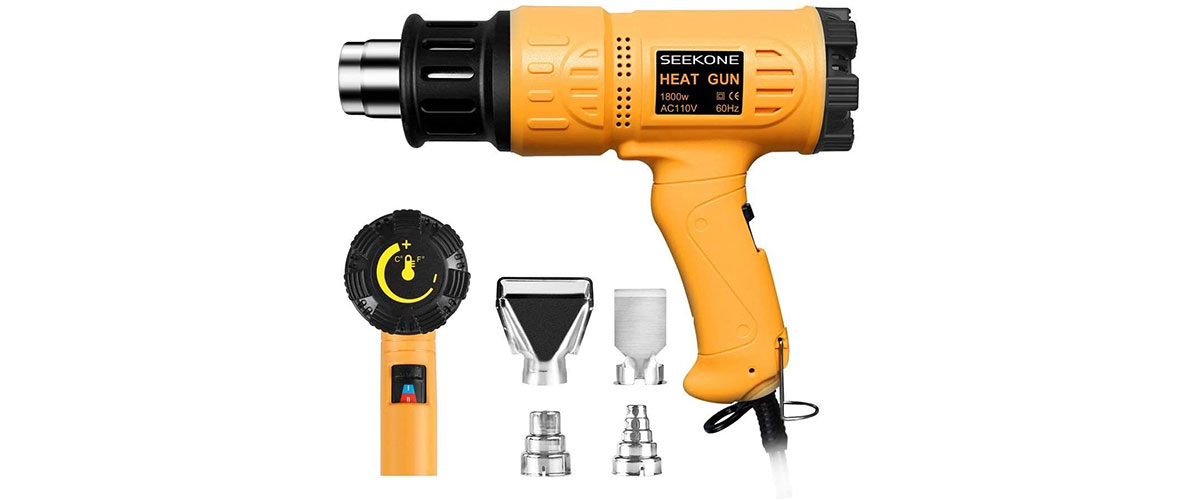 Features and specs
The SEEKONE SDL-2816 heat gun is a great device best known for its variable temp control feature. You can use the switch to set the desired airflow temperature from 122°F (50°C) to 1202°F (650°C). Thanks to this, you can use this device for a wide range of projects, including paint removal, heating PVC, shrinking heat shrink tube or wrap, repairing electronics, loosening rusted bolts, and other handmade, household, or repair purposes. There are two modes that define the blast capacity: 122-842°F (50-450℃), 190-210L/min, and 122-1202°F (50-650℃), 250-500L/min.
The output power of this heat gun is 1800W, providing quick heat up. The overload protector feature makes your heat gun safer and more reliable.
This is a corded model, so it may involve that you should adjust the position and orientation of the heat gun to balance it while in use, especially when putting it on a table or floor.
Design and materials
The SEEKONE SDL-2816 device is all made of plastic with the exception of a hot air nozzle (it's made of metal). The cord is heavy-duty and is approximately 56 inches long. It has a loop to hang the gun on the hook. The weight of the heat gun is 1.984lb (0.9kg) and can be held easily.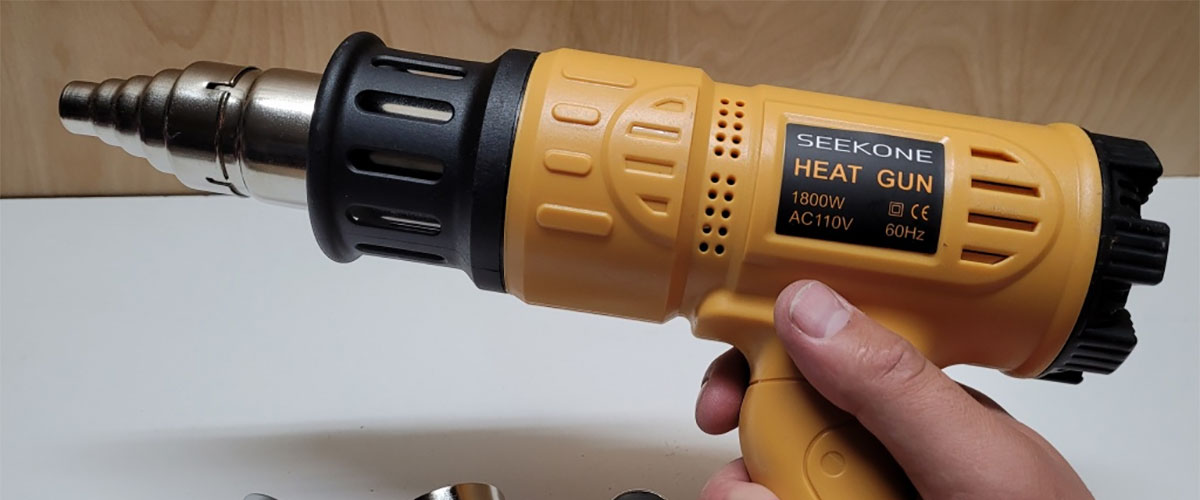 Accessories
This heat gun comes with four accessories – a reflector, deflector, and two concentration nozzles that modify the airflow. There is also an included user manual to give you hints on how to safely use this tool.
Conclusion
The SEEKONE variable temperature heat gun with four different nozzles offers a wide range of temperatures and various airflow styles, making it applicable for literally any project. It's powerful and not too heavy, making it easy to use.
Key specs
Watts: 1800W.
Low heat setting: 50℃ / 122°F.
High heat setting: 650℃ / 1202℉.
Cord length: 160 cm / 5.2 ft.
Weight: 0.9 kg / 1.98 lbs.