Master Appliance EC-MINI is a universal portable heat gun for crafts that will become your reliable helper for completing various projects. In this Master Appliance EC-MINI review, I will analyze the key characteristics of the heat tool and the peculiarities of working with it.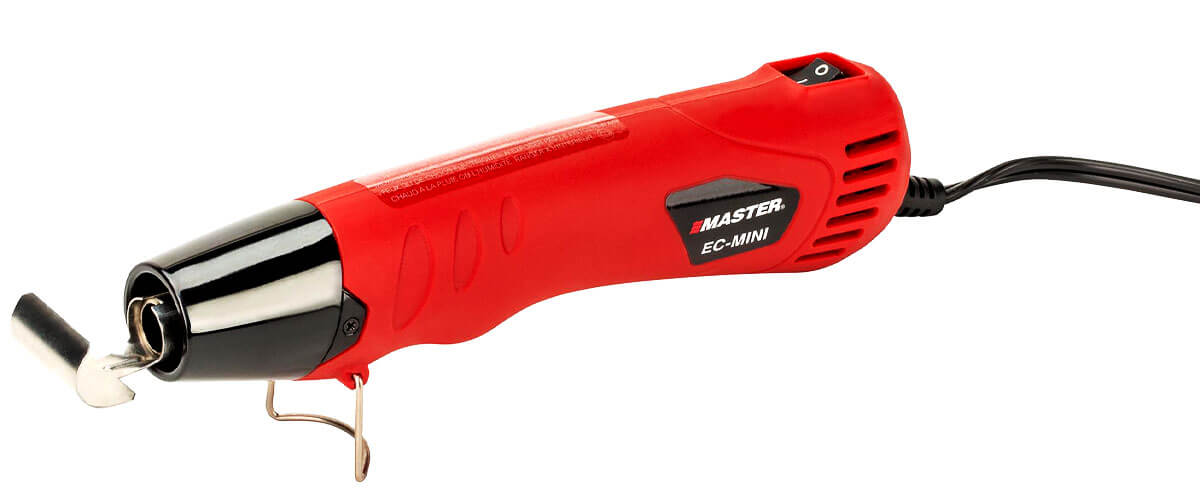 Features and specs
The manufacturer states that EC-MINI is ideal for candle making, embossing, heat-shrinking electrical connectors and terminals, vinyl wrap, decal removal, etc. This shows the wide possibilities of its application and versatility.
This 350 watts tool reaches its maximum temperature of 640F within seconds. The heat gun has a simple on-off rocker switch. Besides, EC-MINI features a 9.9 CFM airflow to help you get work done efficiently. But if you need to adjust the temperature, you should know that this model hasn't got such an option.
The Master Appliance heat gun comes with a built-in wire stand for hands-free operation. It allows focusing on precise work and keeps the heat end off the countertop to provide safe cooling of the tool. In addition, the 6.5-foot power cord is long enough to give you maneuverability at the working desk.
Design and materials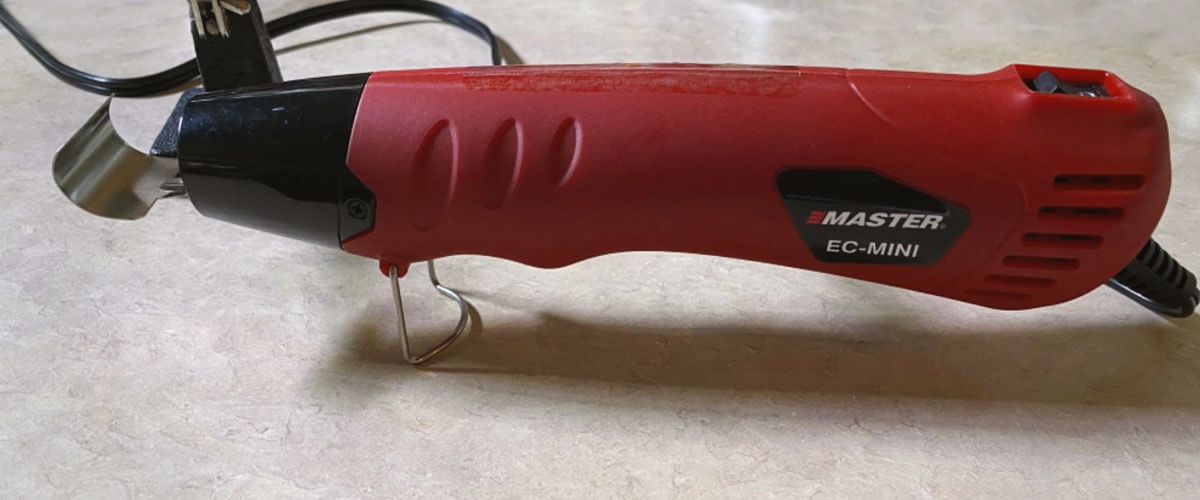 The main body of the Master Appliance heat gun is made of solid impact-resistant plastic. The tool has a textured, slightly rough finish with ergonomic shaping for a secure, comfortable grip, which is important for a hot air gun. Owing to its light weight of 15.2 ounces, you can hold it like a pen without any hand fatigue.
Accessories
The Master Appliance EC-MINI heat gun includes a heat shrink tube reflector for sealing/shrinking plastic.
Conclusion
In general, Master Appliance EC-MINI is a simple, inexpensive heat gun that runs smoothly and quietly. It's light and powerful enough to do those jobs for which you may not want to drag out the bigger gun. It doesn't seem as solidly built as some of the more prominent brands, but believe me, it is a reliable helper for small jobs.
Key specs
Watts: 350.
Temperature settings: 640°F/337°C.
Cord length, ft/cm: 6.5/200.
Weight, lbs/g: 0.8/321.