The heat gun Homidic HJ7 is a compact portable tool for various accurate DIY projects. In this Homidic HJ7 review, you will learn about the peculiarities of this instrument and its application.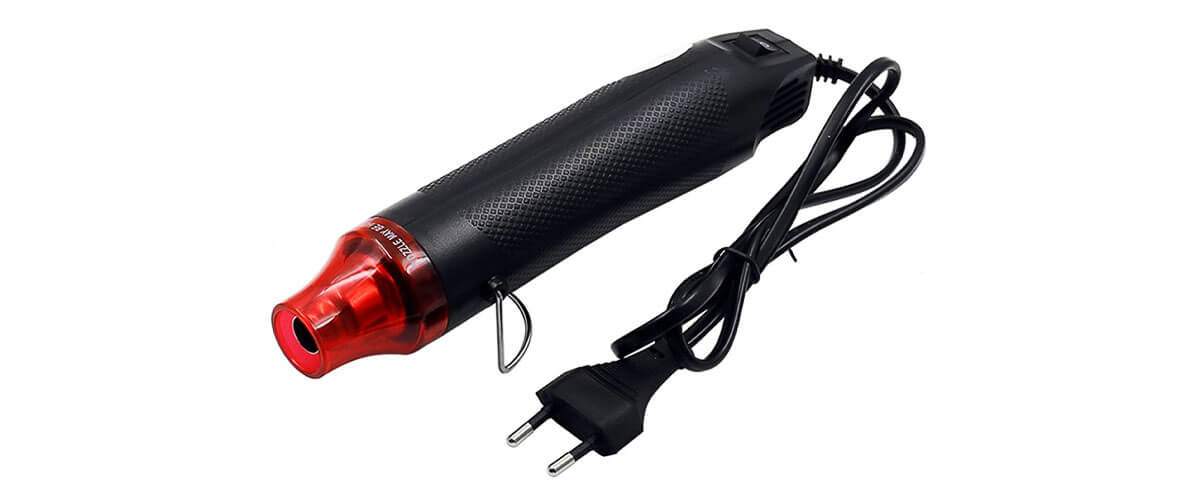 Features and specs
The 300W Homidic heat tool is suitable for shrink wrapping, drying paint, rubber stamping, candle making, heating embossed powder, etc. It comes with a long 6.56 ft cable that makes the tool appropriate for crafting, even when the work desk is far from the power source.
You should note that Homidic HJ7 features only one temperature setting of 392 degrees, thus, you cannot regulate the temperature. You can just turn it on and off but cannot control the speed and flow. The temperature of the nozzle reaches 200 degrees within seconds. So be sure to take this peculiarity into account when planning your work.
Owing to the built-in stand, you have an opportunity for hands-free application. Together with professional vents, it prevents overheating for long-life use.
Design and materials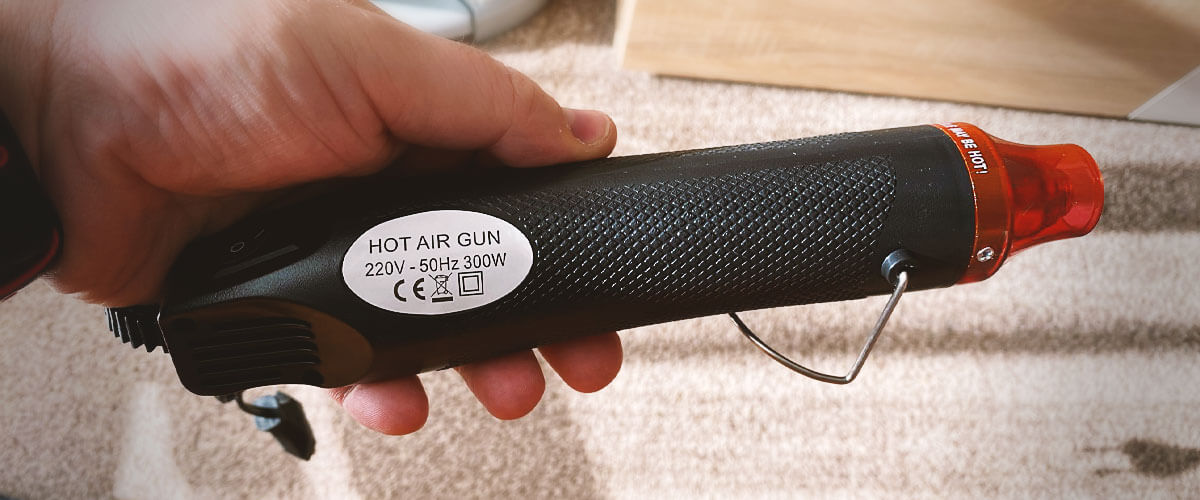 I was pleased with the mini dimensions (9.44 to 1.97 inches) and the light weight of the tool (11.6 ounces). This heat gun is made of first-rate stainless steel inside and ABS plastic outside. It is easy to hold owing to the simple design and anti-slip handle cover.
Accessories
The Homidic HJ7 heat gun does not include any additional nozzle applications and comes without any special kit.
Conclusion
All in all, Homidic HJ7 is a decent heat gun for the money. It is ideal for precise and intricate jobs but will not cope with bigger projects. Keep in mind that you will have to stop every 5-10 minutes to prevent overheating.
Key specs
Watts: 300.
Temperature settings: 392°F/200°C.
Cord length, ft/cm: 6.5/200.
Weight, lbs/g: 0.7/326.