Chandler Tool is a mini heat gun that can be used for versatile purposes owing to its dual temperature mode. In this Chandler Tool review, we will try to discover the main characteristics and functions of the product.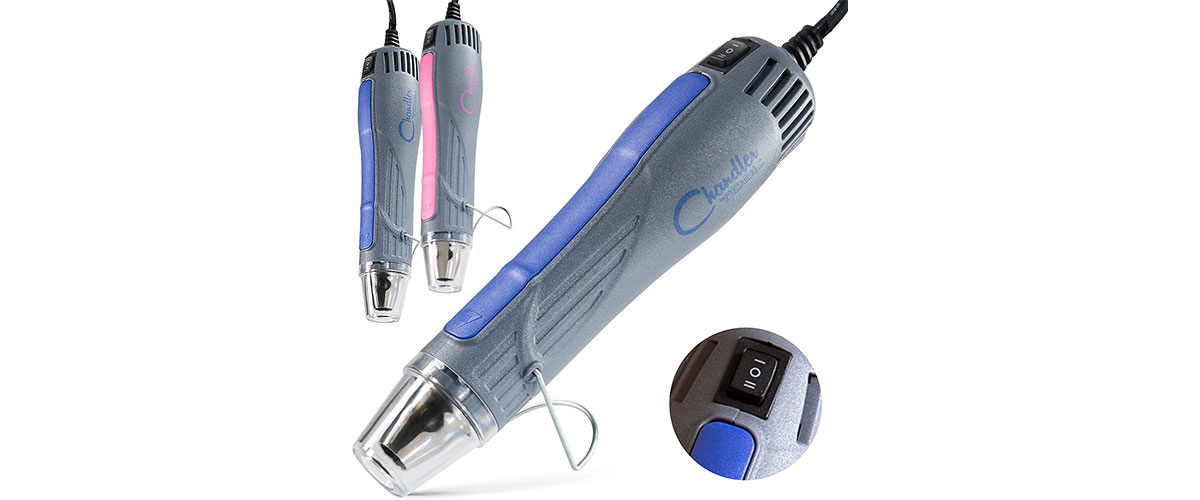 Features and specs
One of the main Chandler Tool features is that it offers a low-temperature mode of 392 F which is appropriate for delicate projects and a high-temperature mode of 572 F which is ideal for heavy-duty jobs. The item will be your great helper if you are a fan of crafts, shrink wrapping, phone repairs, candle making, embossing powders, jewelry making, etc.
The maximum power of this tool is 300 Watts. While using the instrument you can adjust the temperature and speed according to your needs. Chandler tool can be used continuously for 1-2 hours before it requires a forced break.
The item is flexible, ergonomic, and quiet; it requires just a couple of minutes to heat up. Owing to its tiny size, this electric portable heat gun can be used effortlessly even in tight spaces.
Design and materials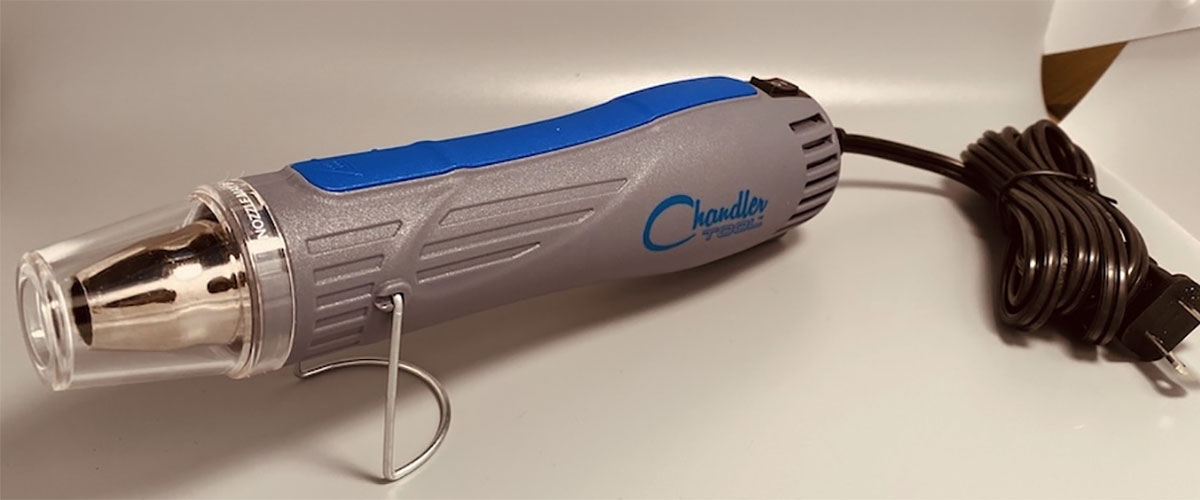 Since Chandler Tool is a mini heat gun, it weighs only 13.1 ounces. Thanks to the insulated plastic body of the item and a plastic nozzle protector, your hands will not suffer, when the instrument is heated during active use.
Accessories
The item includes a protective nozzle so that you do not have any chances to burn your hands, a kickstand for additional comfort, and a 5-feet cord to let you use it away from the socket.
Conclusion
In general, Chandler Tool is a great instrument that you can use for numerous reasons. By buying this heat gun you get two products in one owing to the low and high-temperature settings that you can switch at any time.
Key specs
Watts settings: 150-300.
Temperature settings: 392-572°F/200-300°C.
Cord length, ft/cm: 6/183.
Weight, lbs/g: 0.7/326.