BLACK+DECKER HG1300 is a universal heat tool that comes in handy for various professional and amateur applications. In this BLACK+DECKER HG1300 review, we will discover the major characteristics of the product.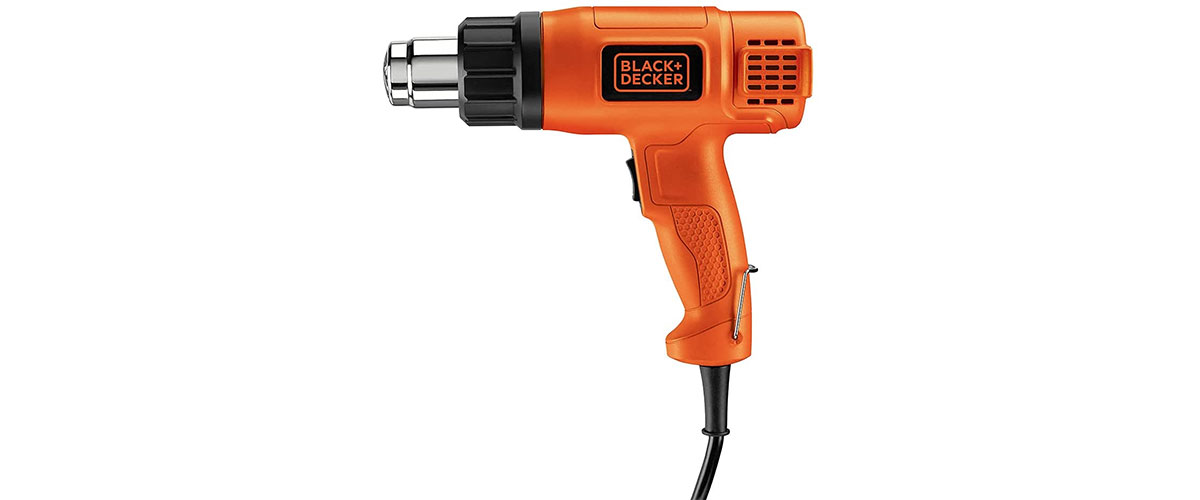 Features and specs
The 1350 watts heat gun features dual temperature settings for a large spectrum of projects, from thawing pipes to shrinking tubes, from loosening rusted nuts and bolts to stripping varnish and paint. You can effortlessly switch between 750°F and 1,000°F options using a special button on the handle.
You will undoubtedly appreciate a built-in stand that is needed for cooling down safety and convenience. In addition, you can enjoy hand-free application whenever you balance the heat gun on the stand and backside of the item. The cable is long enough to provide flexibility at the workplace. Furthermore, the ergonomic construction of the heat gun allows you to use it even in tight spaces.
Design and materials
According to the manufacturer, this heat gun is relatively lightweight and compact as it weighs only 1.63 pounds. It is necessary to mention that a 3-position side handle guarantees comfortable application thanks to a non-slip grip for enhanced control during the utilization of the item.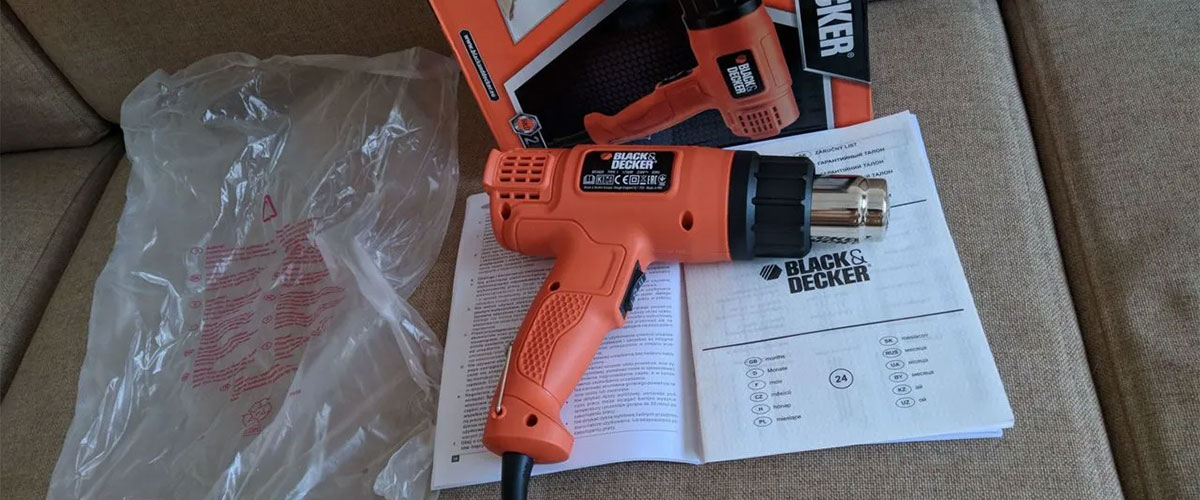 Accessories
The BLACK+DECKER HG1300 heat gun does not include any additional nozzle applications and comes without a special kit.
Conclusion
To sum things up, the BLACK+DECKER tool will become one of your favorite instruments due to its versatility and durability. With the corded design, you will enjoy limitless runtime, and the compact size will reduce hand fatigue. You can also purchase a set of nozzles for this gun separately.
Key specs
Watts: 1350W.
Low heat setting: 399°C / 750°F.
High heat setting: 538°C / 1000°F.
Airflow, CFM: 12.
Cord length: 183 cm / 6 ft.
Weight: 0.45 kg / 1.63 lbs.