Wood paneling gives your home a cozy and warm feel. However, this decorative element may have the opposite effect when it looks outdated and worn out. That is why you may want to give wood paneling a fresh look by coating it with new paint. In most cases, you will need to prime the walls before applying paint to ensure better adhesion, give it a smoother finish, and ensure the paint stays on the walls longer. Therefore, you may look for the best primers for wood paneling to prepare the veneer for repainting.
Our pick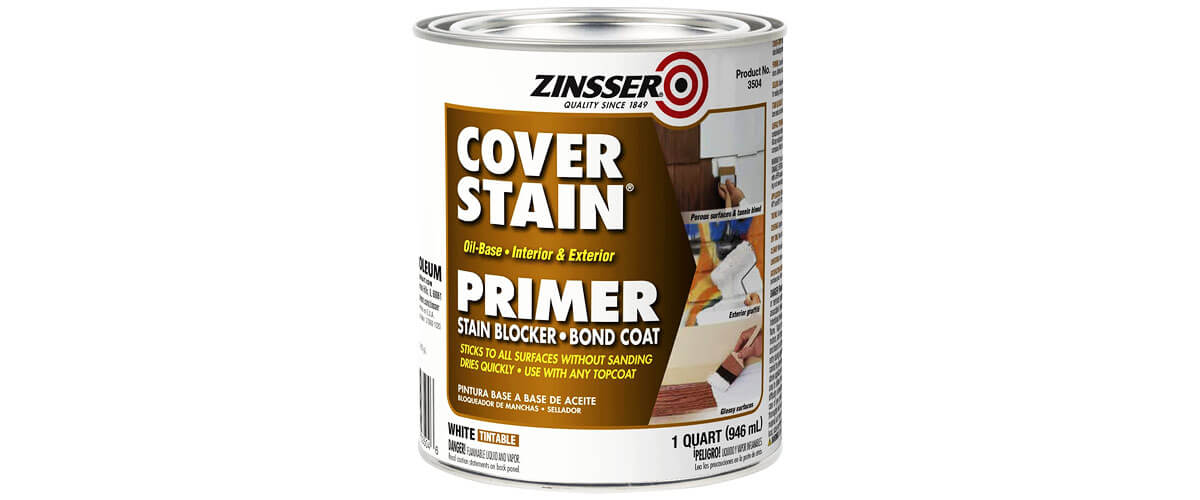 Zinsser Cover Stain
Best primer for wood paneling
Extend the life and enhance the durability of painting jobs by providing a quality base coat proven to give top-of-the-line adhesion to a wide range of coatings, even on complex surfaces and substrates.
Read the full review.
So, look over this review if you decide to paint over the wood paneling in your home. You will find some of the most decent products that will fit your repainting project. I will review water- and oil-based primers to give you a better idea of which of them will meet your needs better.
Primer For Wood Paneling Comparison Table
Name
Size, fl oz
Paint type
Usage
Finish Type
Review
Zinsser Cover Stain

best overall

12.0
Oil
Interior/Exterior
Matte
Review
KILZ Original
33.3
Oil
Interior
Matte
Review
Rust-Oleum Marine Coatings
32.0
Oil
Interior/Exterior
Matte
Review
KILZ Adhesion Primer
32.0
Watercolor
Interior/Exterior
Gloss
Review
General Finishes
128
Watercolor
Interior/Exterior
Gloss
Review
Zinsser B-I-N Advanced
32.0
Watercolor
Interior/Exterior
Matte
Review
How to choose a primer for wood paneling?
What primer color to choose?
When you select a primer for painting paneling, it is a good idea to spend extra time studying what color will do better for your project. For example, you need to buy a primer with a white finish if you want to get a solid base for light shades. A clear primer is a good choice when you want to see the wood through your painting. A gray primer will work great for darker paints. Also, you will find other color options, but make sure you get the shade that is close to your new paint.
What type of primer for paneling to choose?
Apart from the color selection, you will also encounter a wide choice of primer types. For example, you may come across a water-based primer for wood paneling, which dries quickly and is known for being more human-friendly as it emits considerably fewer odors and harmful VOCs than oil-based. A water-based primer is easy to clean but may give you a limited coverage capacity. In contrast, oil-based primers do an excellent job sealing previous paintwork or stains but emit a lot of VOCs. These primers also do not raise the grain, resulting in a smooth wood texture.
What primer finish for wood paneling to choose?
It's all about how your wood paneling will look. Therefore, you will have to think of what finish you would like the primer to have. You can find a clear primer that does not impact the paint's finish. Consider a primer with a matte finish for situations when you need a solid base for your project, as they have no shine. In case you want to enhance the paint and get a smooth surface, a glossy primer will be handy. Finally, there are semi-glossy primers that produce a light reflection to give the paint a deeper accent.
How I tested primers for wood paneling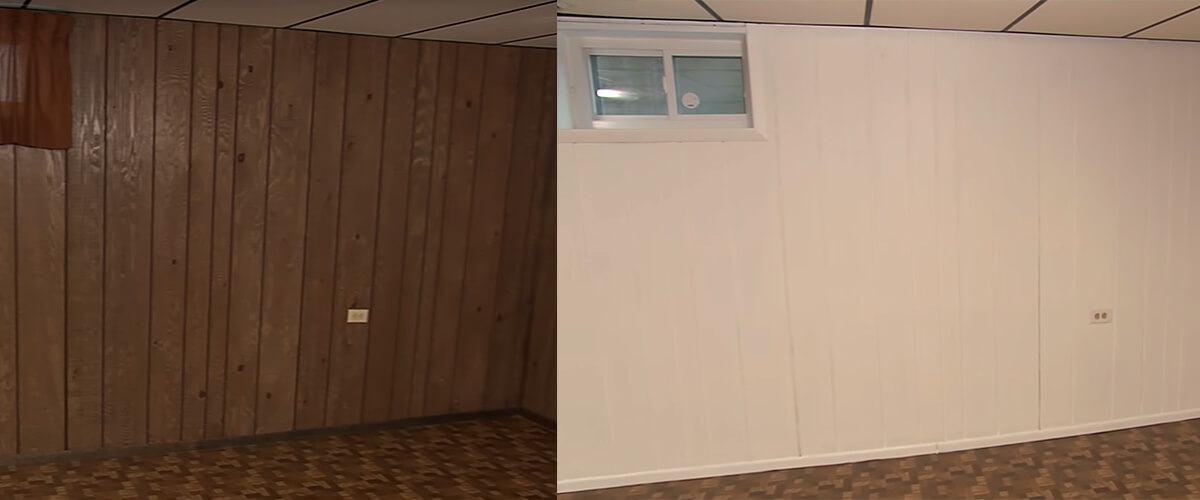 I tested all the primers from my list on separate pieces of wall paneling to get a better idea of how they are applied and what finish and coverage they give. Before testing, I sanded the panels to get rid of texture imperfections and ensure better adhesion.
Best primer for wood paneling reviews
Oil-based primers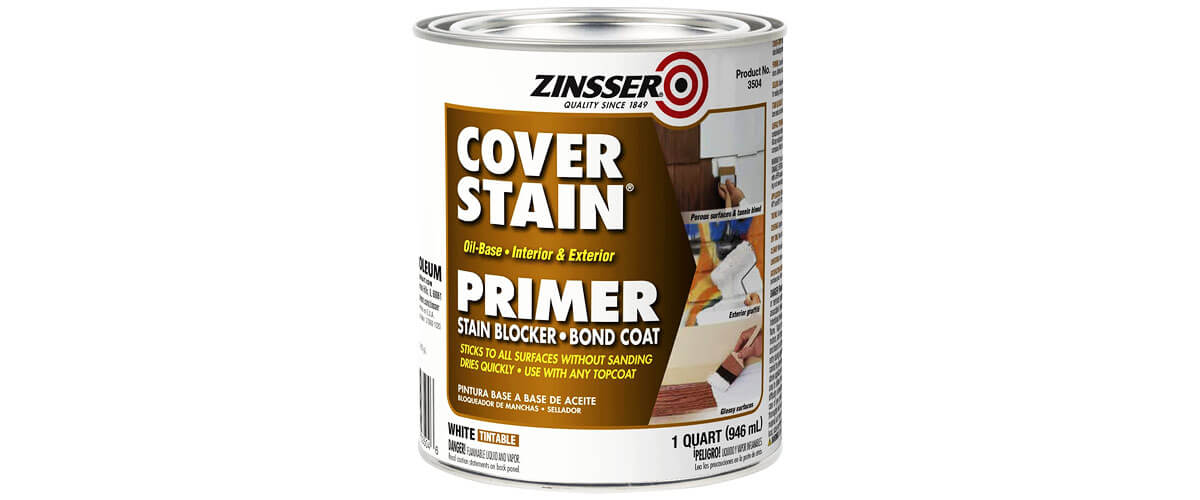 Does it happen that you need to cover stained wood? This looks like an easy job for the Zinsser Cover Stain, the best primer for paneling. The oil-based nature of this product ensures a thick and smooth coverage, allowing you to deal with surfaces that have water marks, smoke damage, and nicotine stains.
This white tintable stain blocker sticks to almost all surfaces without sanding. In these terms, it is similar to the KILZ Original primer. However, Zinsser Cover Stain is suitable both for interior and exterior projects. Therefore, it is more multi-purpose. Use it for new construction, remodeling, or repainting work – just any project that requires a coat of primer.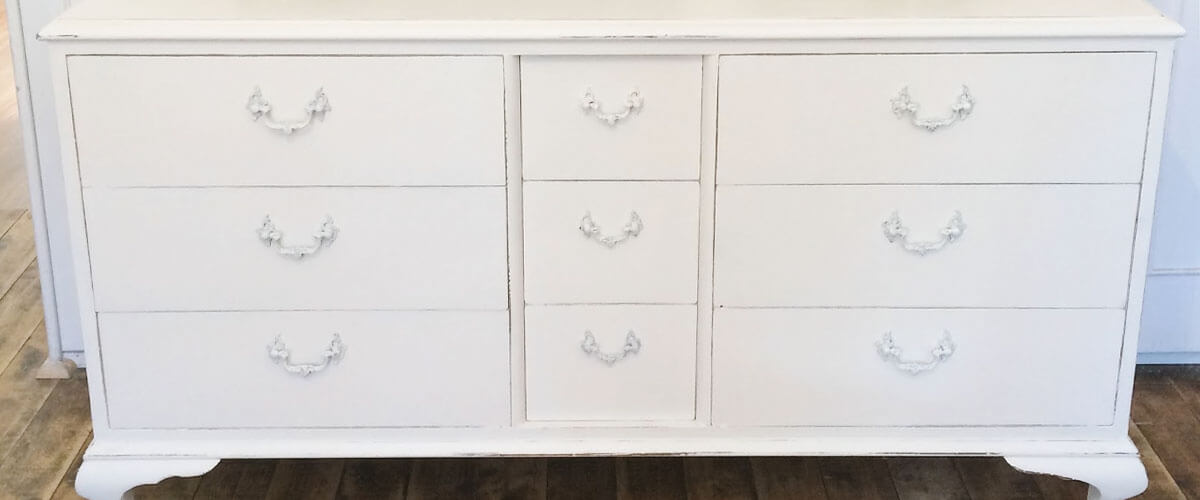 Whether you have a small or huge area to prime, you can choose between different sizes (1 quart, 1 gallon, 5 gallons) depending on your needs. I want to admit that this primer dries pretty fast. However, the odor is not what you may like about this product – it's intense. Luckily, the scent disappears quickly, so using this primer indoors won't be an issue.
So, when looking for the best primer for wood paneling, you should rivet your attention to Zinsser Cover Stain. It is versatile, has a number of serious advantages over rivals, and will perfectly cope with any wood.
Key specs
Size, fl oz: 12.0.
Paint type: Oil.
Color: White.
Surface: Wood.
Usage: Interior/Exterior.
Finish Type: Matte.
Pros
Suitable for interior and exterior use.
Thick oil-based texture ensures thick stain coverage.
Can be applied on surfaces without sanding.
Dries quickly.
KILZ Original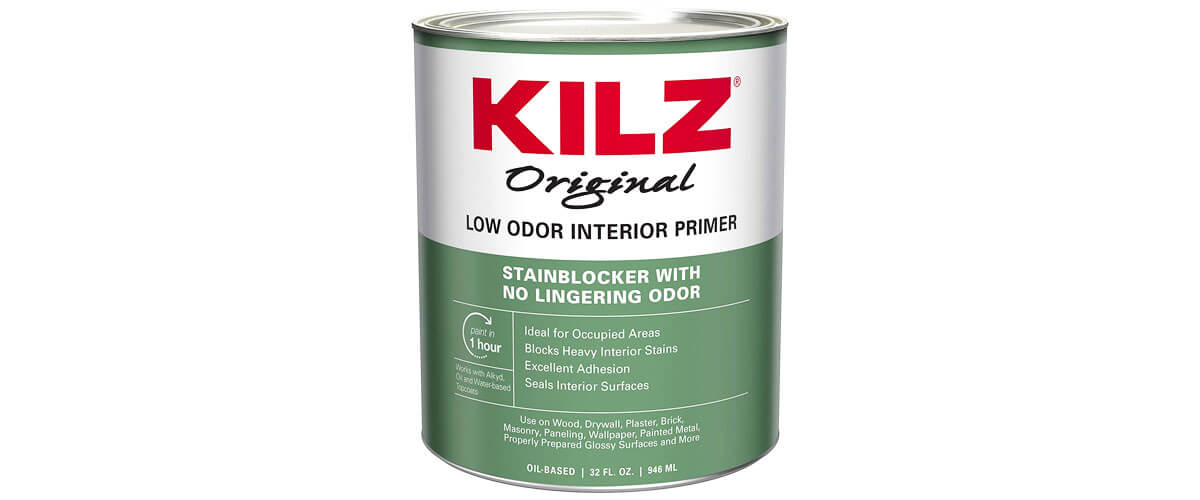 When you search for a stain-blocking primer suitable for indoor use, there is hardly a primer that will do a better job than KILZ Original. This oil-based primer is suitable for offices, schools, apartments, or dining areas.
In contrast to Zinsser Cover Stain, another oil-based primer from my list, this product emits less odor. Besides, thanks to the fast odor dissipation technology, you will notice no lingering smells that may cause headaches or other discomfort. Despite this, I still recommend ventilating the room because this product is not completely odorless.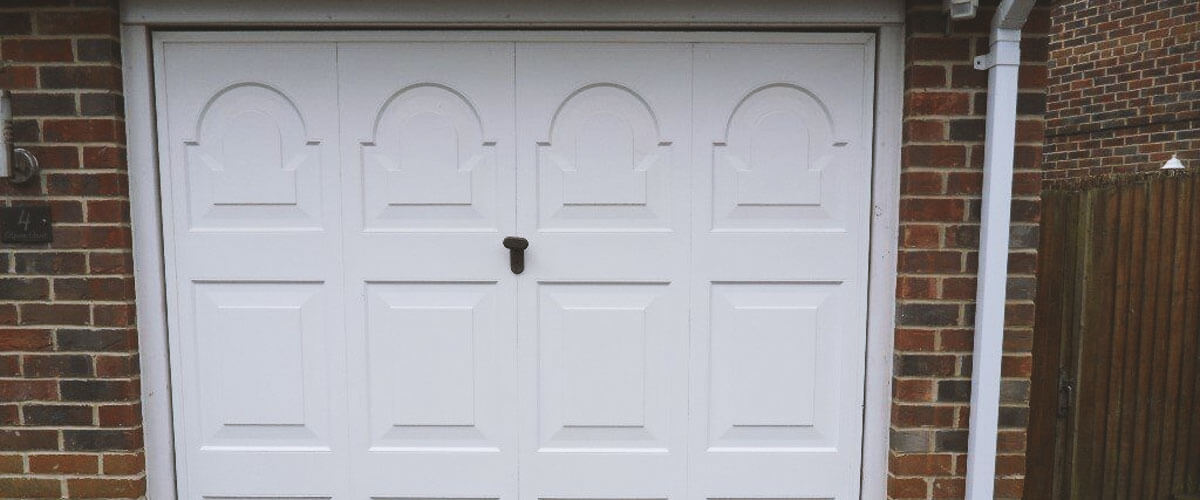 This formula is suitable for wood paneling, painted metal, wallpaper, brick, plaster, and other challenging surfaces. It sticks pretty well but is not as thick as other oil-based products. I had to apply three coats of this primer to achieve the desired effect. However, the paint laid nicely over it, and no wall paneling stains were visible.
Because of the slightly watery texture, you may need more primer than usual. So, consider the can size carefully to have enough primer to coat the surface – quart, gallon, or five.
The KILZ Original low-odor formula is a great solution for interior projects. The odor disappears fast, while the primer covers up stains without much effort.
Key specs
Size, fl oz: 33.3.
Paint type: Oil.
Color: White.
Surface: Wood, Metal.
Usage: Interior.
Finish Type: Matte.
Pros
Suitable for indoor projects thanks to mild odor.
An oil-based primer that covers stains.
Works as a good base for paint.
Suitable in different sizes – quart, gallon, five.
Cons
Is not completely odorless.
You may use more primer than usually because of a watery texture.
Rust-Oleum Marine Coatings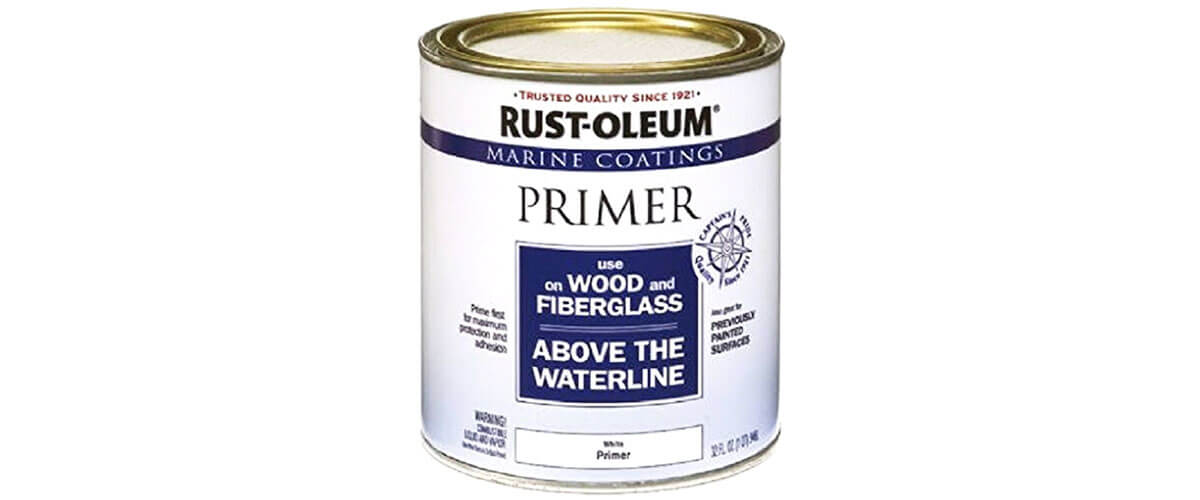 Consider a Rust-Oleum Marine Coatings primer if you need to give wood panels or fiberglass elements in your interior a new shine. It will enhance the gloss and look of top coats to ensure your repainting project brings the desired results.
The Rust-Oleum Marine Coatings primer will give wood paneling a durable and weather-resistant coating. Therefore, it is suitable for areas that are in contact with water from time to time, like in the bathroom or kitchen. This feature makes Rust-Oleum Marine Coatings different from KILZ Original, which is good for indoor wood panels.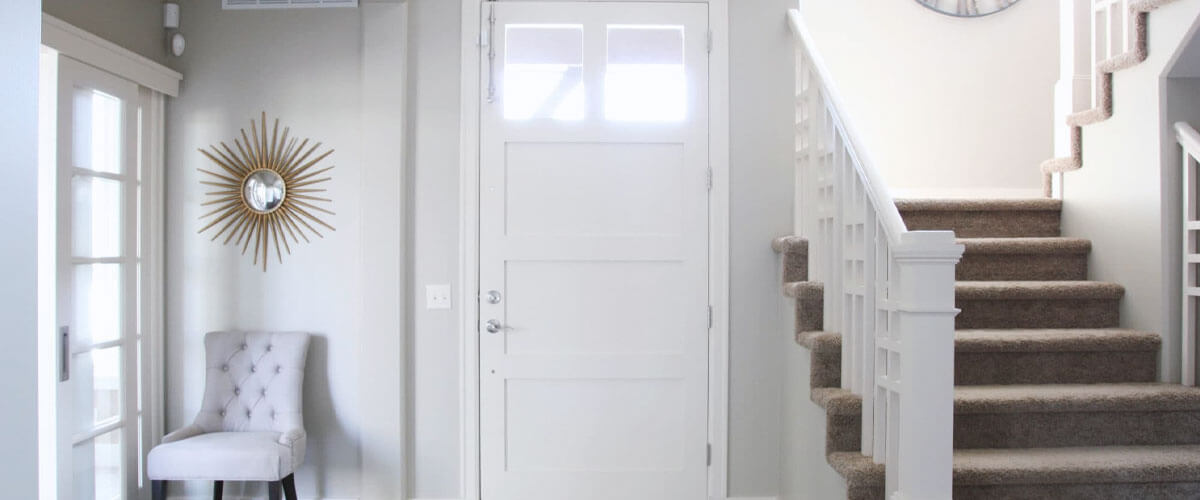 This product is available in cans of one size – quarts, but you can get a pack of 2, 3, 4, 5, or 6 cans to get enough primer for your project.
The primer is thick, so it may settle on the bottom. Hence, you may need to mix it carefully with a drill to ensure smooth coverage. I kept the window open when priming the wall with Rust-Oleum Marine Coatings, as the odor was strong. But it dries quickly and gives the paint a nice finish.
The Rust-Oleum Marine Coatings primer will get your wood paneling ready for applying paint. It is thick and will cover up spots you want to seal.
Key specs
Size, fl oz: 32.0.
Paint type: Oil.
Color: White.
Surface: Wood,Fiberglass.
Usage: Interior/Exterior.
Finish Type: Matte.
Pros
Suitable for fiberglass and wood.
Can be applied in rooms with high humidity.
A thick texture ensures full coverage.
Cons
The smell is strong, so keep the room well-ventilated.
Water-based primers
KILZ Adhesion Primer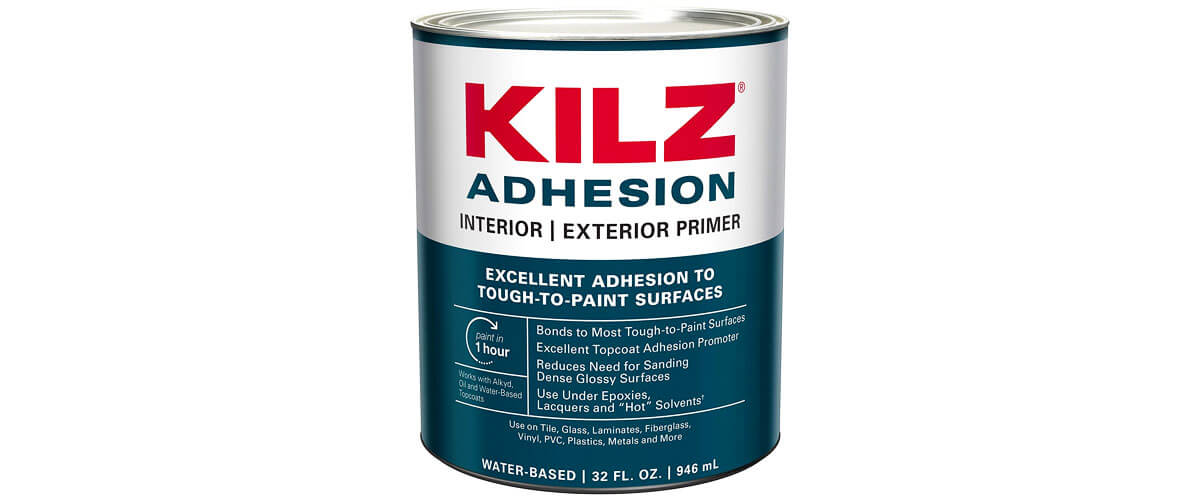 When you strive to get a high level of paint adhesion to wood paneling, there is a good option for you – KILZ Adhesion primer.
Similar to the General Finishes primer, this is a water-based product. However, KILZ Adhesion has been specially formulated for application on hard-to-paint surfaces like tile, glass, fiberglass, brick, chalky paint, and more. Therefore, you can use it for a variety of projects eliminating the need for sanding. However, it is better to avoid applying this primer to floors or horizontal surfaces subject to prolonged water contact.
The KILZ Adhesion primer is white, so it will cover the stains or darker paint you may want to hide. You can buy it in quarts and gallons.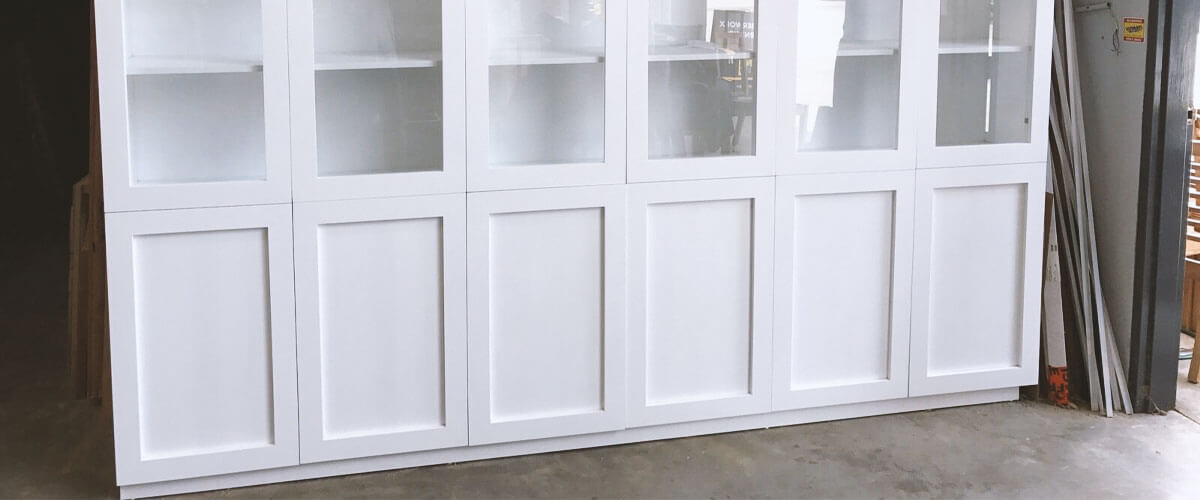 Its usage gives wood paneling a really nice coating. If you coat panels for the first time or want to conceal stains, you may need to apply two layers of this primer. But one primer coat is usually enough to prepare the surface for further repainting work.
When I got KILZ Adhesion primer, it leaked, and some of the product was gone. Also, the can was all dented, which explains the leaking issue. Luckily, it has no intense odors, so it's safe to use indoors.
Despite that minor flaw with the packaging (which is not the manufacturer's fault), the KILZ Adhesion primer works great. In my opinion, this is the best primer for old wood or other hard-to-work-on surfaces that require an additional coat of adhesion before painting.
Key specs
Size, fl oz: 32.0.
Paint type: Watercolor.
Color: White.
Surface: Wood, Metal, Vinyl, Glass.
Usage: Interior/Exterior.
Finish Type: Gloss.
Pros
Specially formulated for hard-to-paint surfaces.
Ensures good stain coverage.
No intense odors for safe indoor use.
Gives the surface a smooth white finish for further paint application.
Cons
Didn't find any obvious flaws.
General Finishes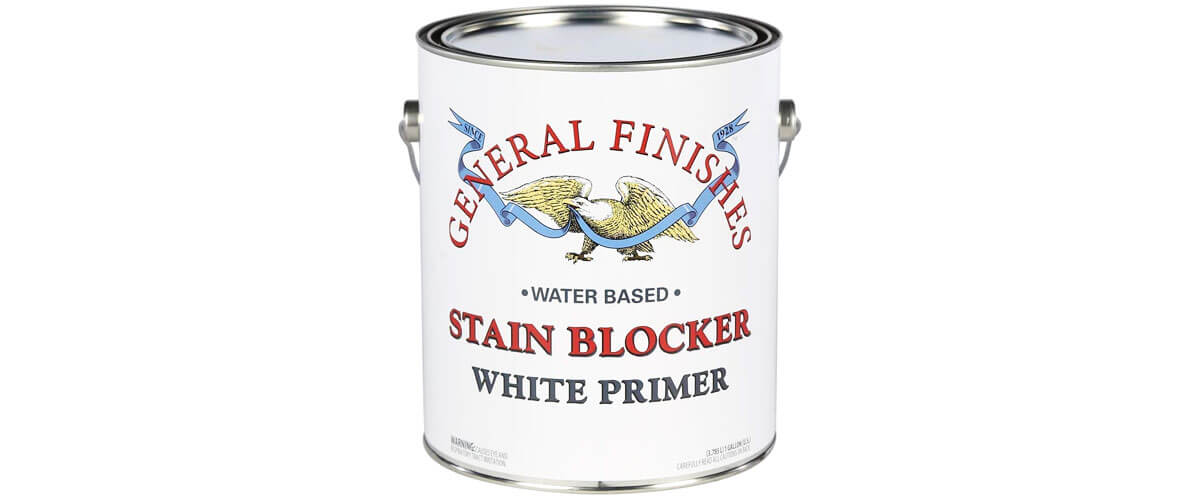 Meet a General Finishes primer, a product that does much more than preparing the surface for painting. While you can use it as a primer to ensure better adhesion and smoother paint application, you can also use General Finishes as a formula for protecting pigmented finishes from stains. Because of this feature, General Finishes gets the status of a multi-purpose primer and can be used in more ways than KILZ Adhesion.
This water-based stain-blocking primer is intended for indoor projects. Just brush or spray it over an existing finish, raw wood, or MDF to get surface protection or prepare it for further painting.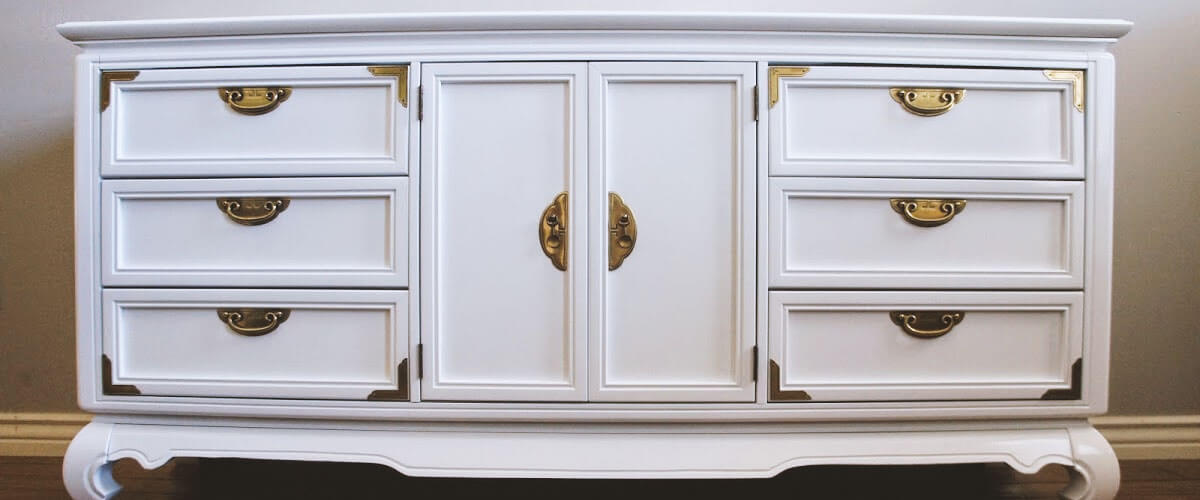 The General Finishes primer is available in quarts and gallons. The quart-size cans are made of metal, while you are more likely to get plastic jugs when you purchase a gallon-size primer.
This primer goes on easy, but I recommend not to neglect sanding wood before applying it to avoid brush strokes. It may not be the optimal option if you want to cover dark paint – I could still see significant bleed through even after two coats. However, the smell is tolerable, which is good for households with kids and pets.
If you want to protect the finish from stains and dirt, the General Finishes primer does a good job. Moreover, it effortlessly prepares wood panels for painting by smoothing out the surface and hiding minor stains.
Key specs
Size, fl oz: 128.
Paint type: Watercolor.
Color: White.
Surface: Wood,Plastic,Metal.
Usage: Interior/Exterior.
Finish Type: Gloss.
Pros
Can be used to topcoat the finish that frequently gets dirty.
Comes in quarts and gallons.
Doesn't stink – the odor is tolerable.
Cons
You will need to sand the wood to prevent brush strokes.
It may not cover darker paint or hard stains.
Zinsser B-I-N Advanced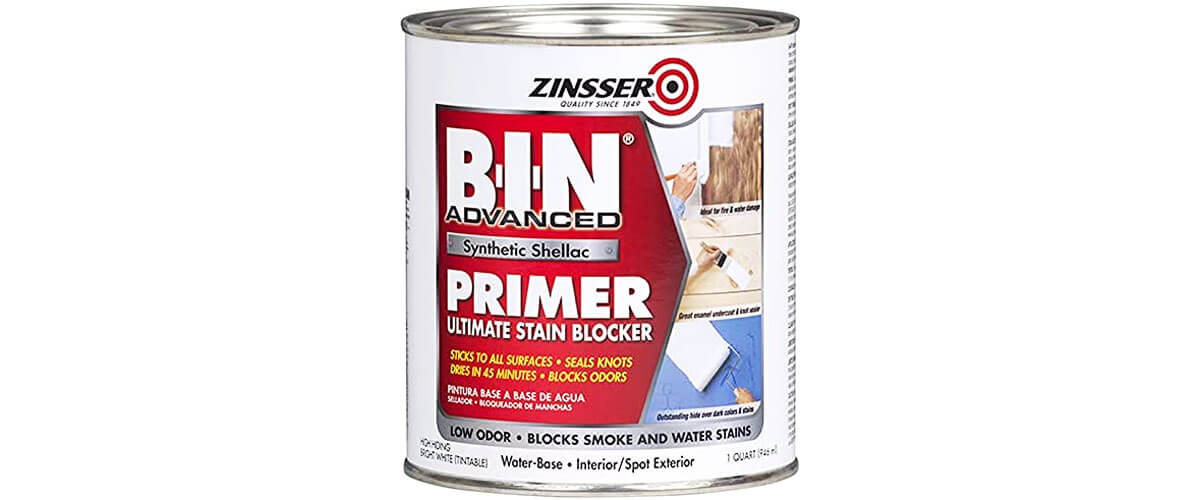 When you need to hide odors or seal stains, a Zinsser B-I-N Advanced primer comes to the rescue. It has better sealer properties than General Finishes, so you can expect it to block smoke, cigar, cigarette, pet, and food odors and hide water stains, rust stains, graffiti, crayons, grease, smoke stains, and more. It equally works great on interior and exterior surfaces. You can use the primer on new construction or remodeling.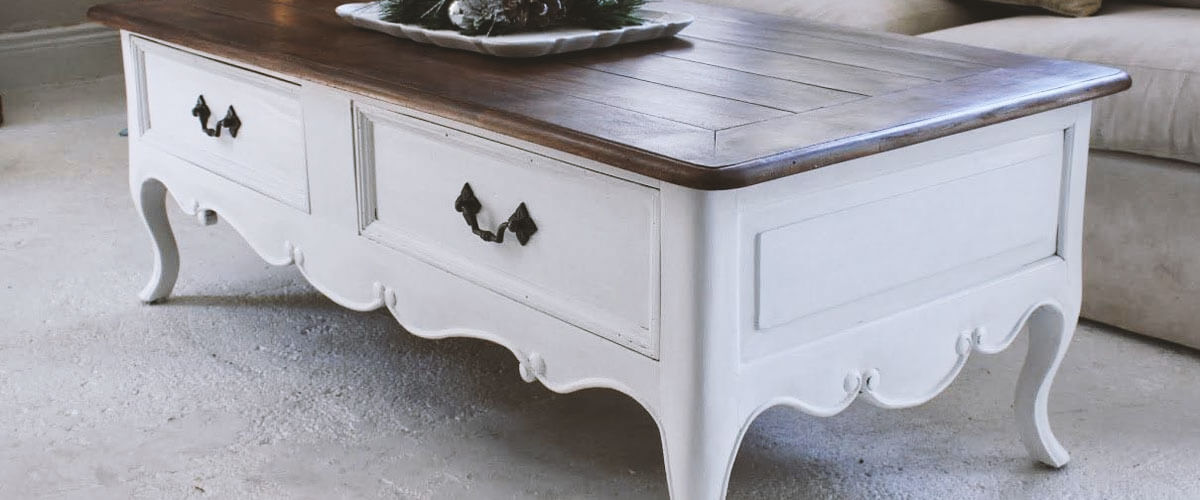 This synthetic shellac-based primer is white and comes in several can options (quart, 1 gallon, 5 gallons). However, it may take time for you to get used to applying it. Unlike thick KILZ Adhesion primer, this one is runny, almost like water. Therefore, you've got to apply it thinly. Also, it dries rapidly, so you've got to work fast as it will quickly develop a skin on unused primer.
This is one of a few primers to cover stained wood and block odors that will do the job without any complaints. The coverage is good, and the primer's smell doesn't knock you down to the floor.
Key specs
Size, fl oz: 32.0.
Paint type: Watercolor.
Color: White.
Surface: Wood, Metal.
Usage: Interior/Exterior.
Finish Type: Matte.
Pros
Advanced formula for blocking odors and stains.
Comes in several can sizes – quart, 1 gallon, 5 gallons.
Suitable for interior and exterior projects.
Cons
Too runny and watery, so it may be harder to apply.
How to paint wood paneling?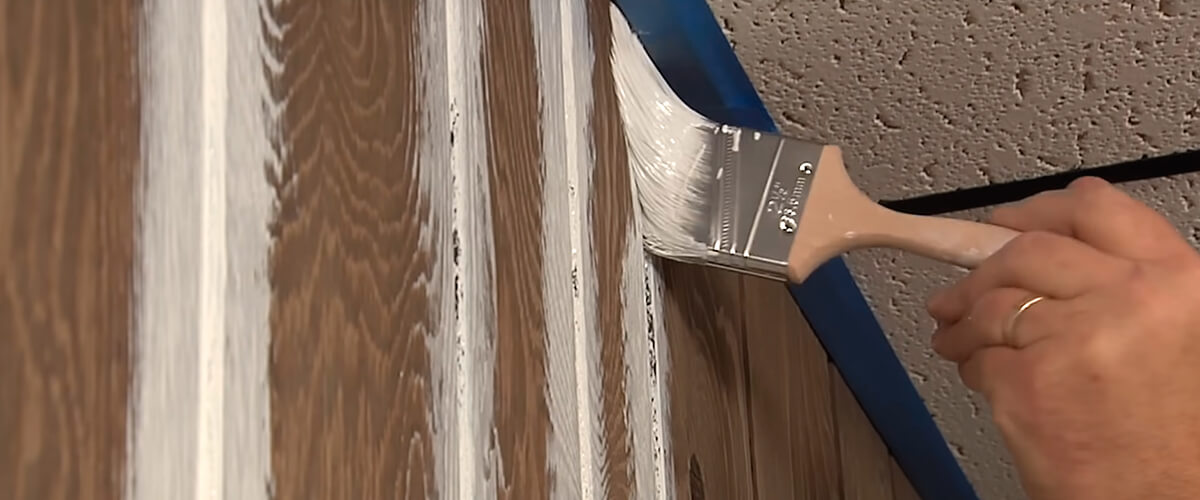 If you want to give your wood paneling a fresher look, here are the tips that will help you paint this decorative element in your home much easier.
Before you proceed to painting, you've got to clean the wall paneling first. Dust and oily fingerprints can prevent paint from sticking, so it's better to remove any dust or other contaminants from the panels. Make sure no nails are sticking out from the wall. Remove nails or anything that has been hanging to ensure you have a smooth surface. Temporary take off electrical sockets as well.
Then, I will recommend sanding the wood panels lightly. This will ensure a wood panel primer creates a strong bond with the primer, making the paint stick better and last longer.
Before you proceed with applying a primer, cover the doors or other objects with drop cloths and painter's tape to protect them from splatters. Then, apply a thin coat of primer with a roller. A foam sponge roller cover will help you get a nice and smooth finish without an orange-peel effect.
Two primer coats are usually enough to get ready wood panels for painting. Make sure you let the primer completely dry before dying.
FAQ
How many coats of primer do I need for wood paneling?
It all depends on the type of primer you use. Typically, two coats of primer are needed for wood paneling.
Can I use drywall primer on wood paneling?
Yes, you can use drywall primer on wood paneling. It will help to seal the porous surface of the wood and it will also help to provide a base for the paint to adhere to. But remember, if there are damaged or rotting areas, it's best to repair them before priming.
Is it possible to paint wood panels without priming?
It is possible to paint wood panels without priming, but it is not recommended. Priming helps to create a smooth surface for the paint to adhere to and can help to prevent the paint from peeling or chipping. If you choose to skip the primer, be sure to use a high-quality paint that is designed for use on wood.