A pegboard helps to maintain order, create a work area, and arrange things that you need every day at hand. Let's take a look at all the nuances of pegboards.
What is pegboard?
Pegboard is a perforated board made of wood, metal, or composite material. The pegboard is intended both for a convenient arrangement of small things and as functional shelves or hangers. Operation depends on your own needs or imagination. Such an organizer is combined with shelves, fabric bags, hooks. A feature of the board is the ability to change the number of shelves, hooks, and their location at your discretion.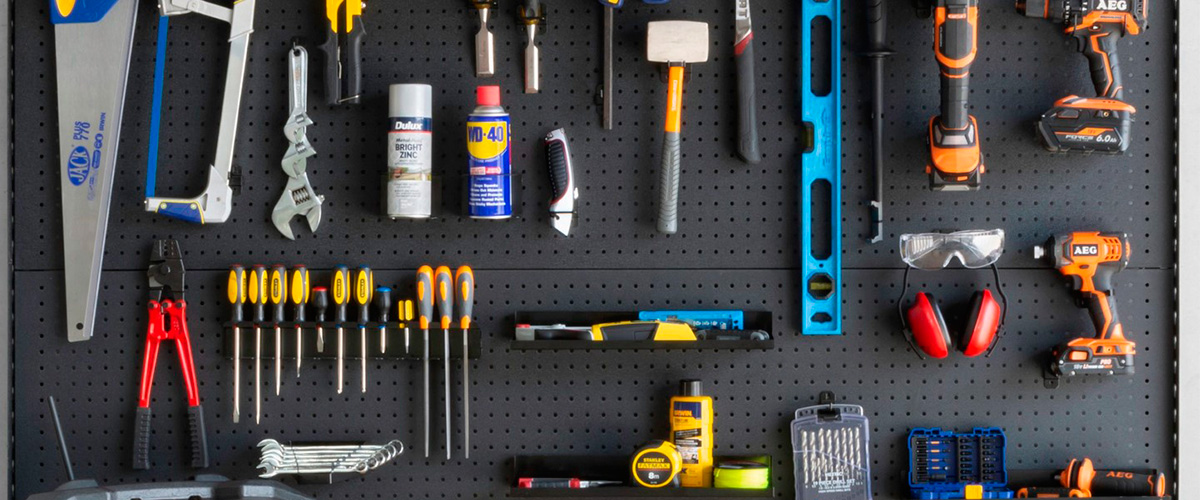 Pegboards are usually made of metal, but wood or composite is fine. Often, a smooth wooden sheet or a sheet of thick film faced plywood (approximately 18 mm thick) is used, as well as wooden dowels or thin wooden beams of a cylindrical shape.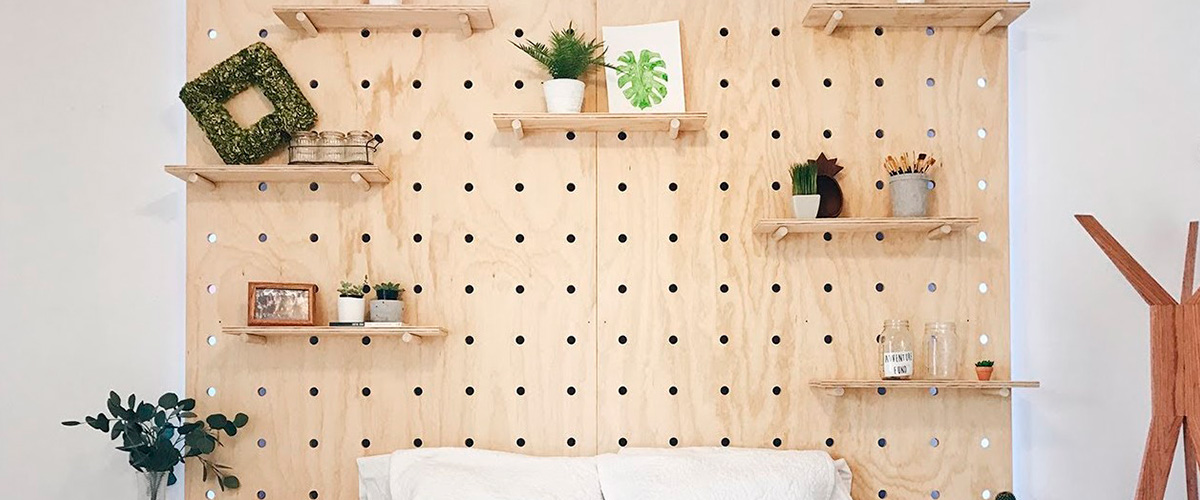 Initially, pegboards were placed in workshops, utility rooms, and garages. It was convenient to place tools and cleaning accessories on them. And now, the pegboard board not only brings practicality to the interior design but can also perform an exclusively decorative function. Place photographs, small pots of flowers on the shelves, fix light bulbs or LED strip – the piece of furniture is ready.